Symphonic Acoustics has partnered with many notable diaphragm manufacturers to provide you with flexibility in selecting your perfect monitor solution.
One of our premier vendors is Materion + Truextent®.
Materion's Truextent® beryllium precision diaphragms combine premiere materials with precision manufacturing to achieve the ultimate results in loudspeakers. Their high efficiency BeX diaphragms deliver exceptional power handling, high sensitivity and significantly improved clarity of sound with extended bandwidth over that of factory originals or other aftermarket diaphragms. BeX diaphragm assemblies are engineered to fit a variety of large format compression drivers.
Sign up to download and see the sonic science behind Symphonic Acoustics' beryllium diaphragms.
Beryllium Diaphragm
Product Brief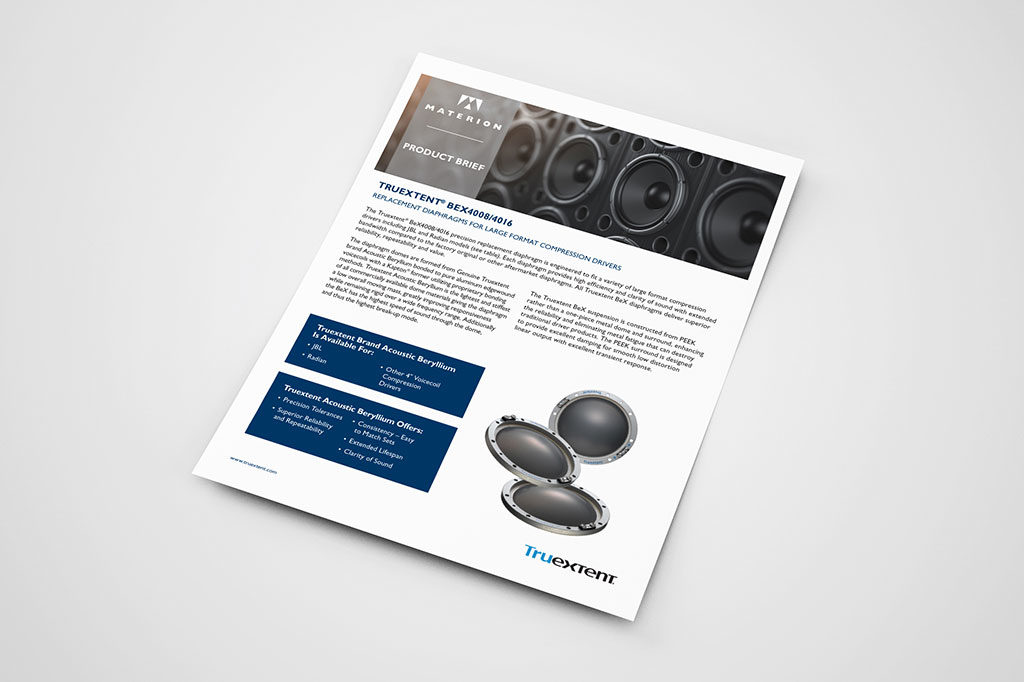 Acoustic Properties
of Beryllium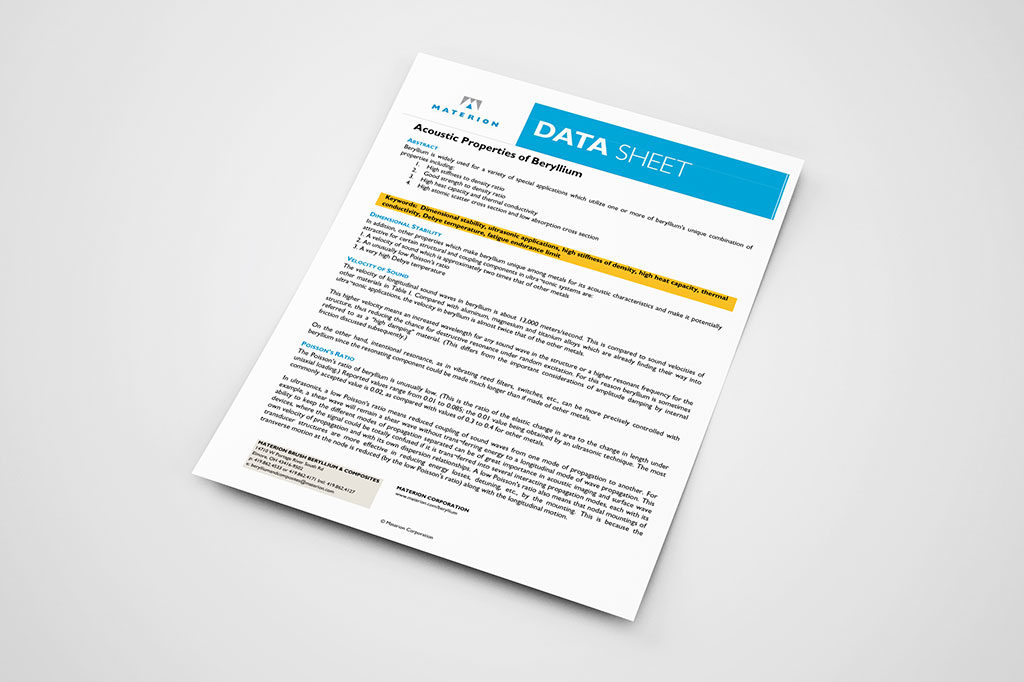 Truextent®
Tuning-Fork Brief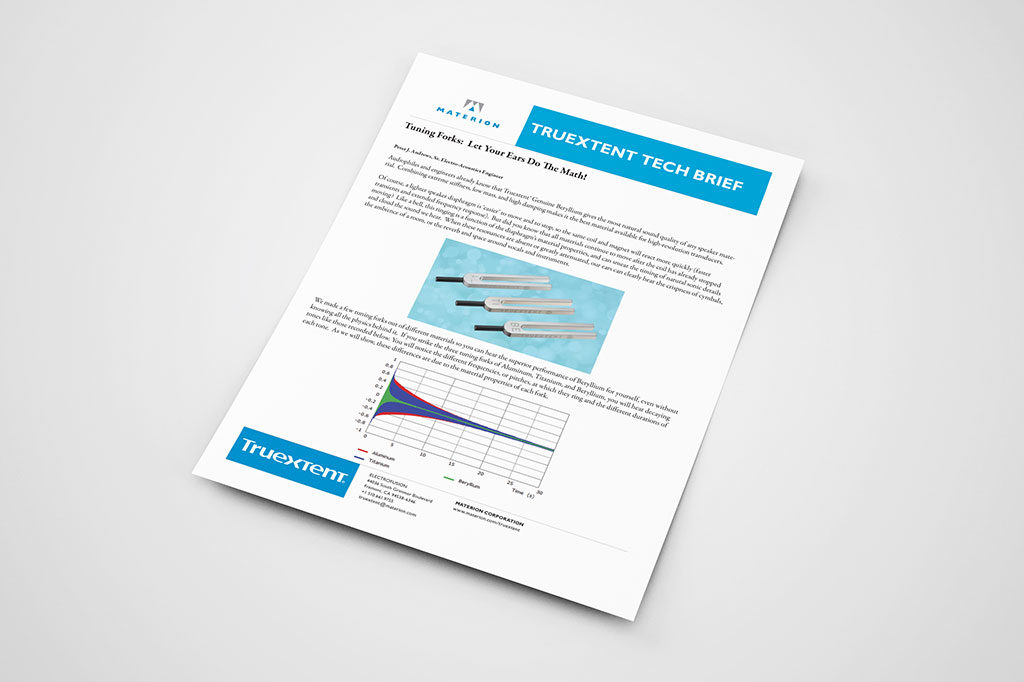 Truextent®
Acoustic Materials Matrix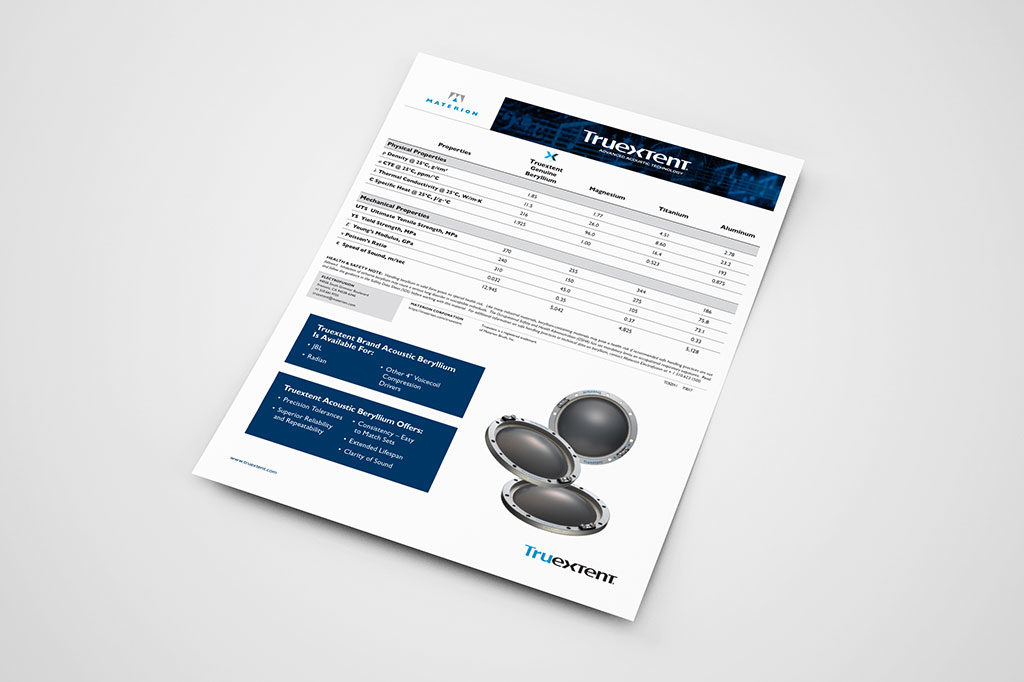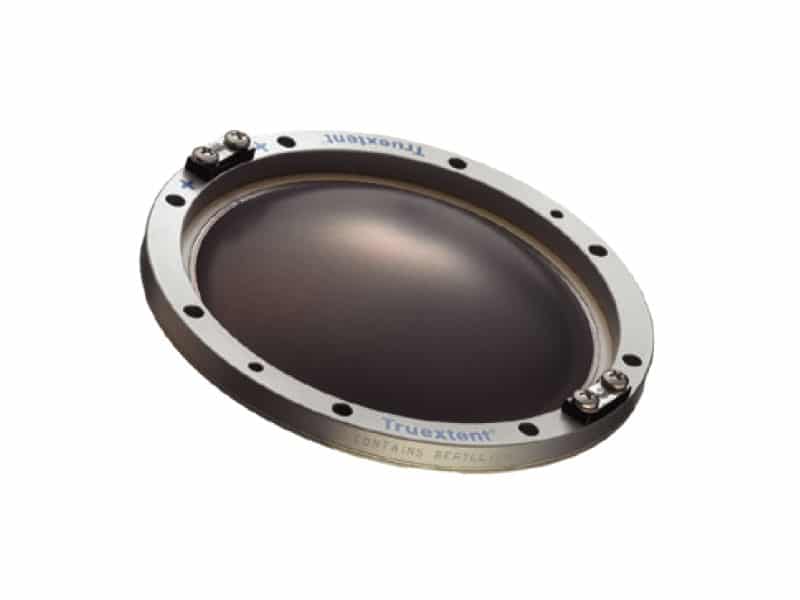 Truextent® Beryllium BEXTM Diaphragms for Loudspeakers
BeX diaphragm assemblies feature genuine acoustic beryllium domes that reduce mass and ensure unmatched rigidity. By rolling beryllium into a thin foil and then hot forming our domes and cones, we offer a durable product with consistent thickness. Our manufacturing techniques result in speakers and headphones with extended high frequency range, unparalleled sound dampening and distortion-free sound.
All Truextent material BeX diaphragms are designed with:
Aluminum wire edgewound voice coils
Hot-formed Truextent genuine beryllium domes
PEEK polymer surrounds
Our BeX diaphragm assemblies are available in 8Ω and 16Ω impedances. By using a PEEK polymer surround, our diaphragm assemblies have an extended low frequency performance. They are also built with aluminum edgewound voice coils with beryllium-copper lead outs.
The BeX4000 series fits a variety of JBL and Radian compression drivers.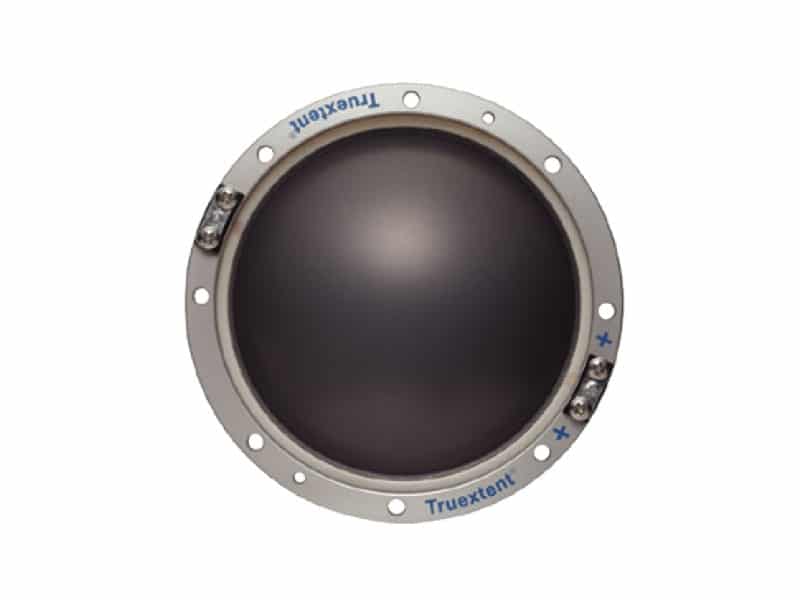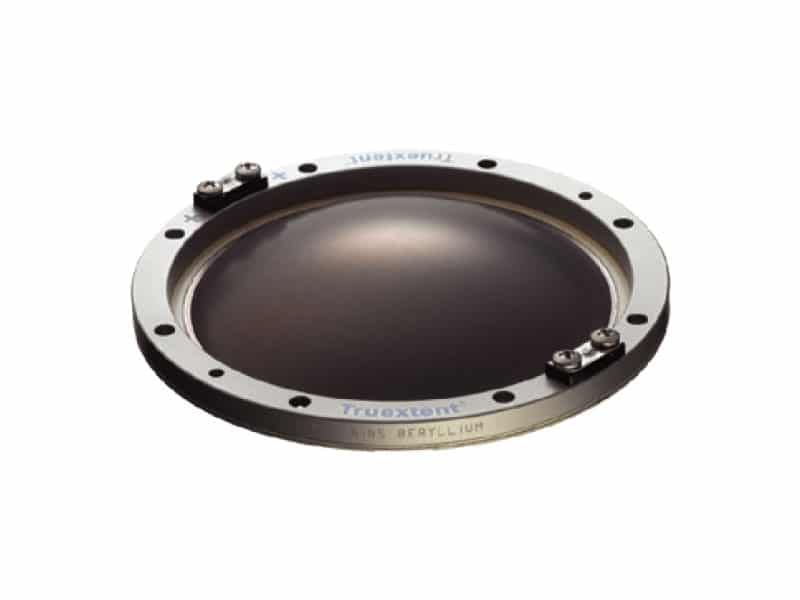 The next-generation BeX4000 diaphragm assembly series delivers more sensitivity and better overall frequency response than traditional metal speaker dome materials like titanium and aluminum. The BeX assemblies can upgrade existing speakers by replicating higher highs, lower lows and greater sensitivity, achieving the ultimate in sound clarity.
Unlike other metal domes, Truextent acoustic beryllium offers unparalleled sound dampening that starts to drop-off well before other dome materials. Due to beryllium's unique physical properties of stiffness and damping, the BeX4000 diaphragm assembly series eliminates ringing and distortion.
There is no other material like beryllium for loudspeakers and headphones. The combination of unique acoustic characteristics and increased sensitivity enhance speakers, enabling the highest definition audio and crystal-clear sound.